Orient Cruise with "Mein Schiff 6"
Dubai is the highlight of the United Arab Emirates. The city inspires with spectacular buildings, huge shopping malls and a gigantic aquarium. But also lovers of Arab traditions will not miss out, because the original camel bazaar of Dubai is still worth a visit today. 
Further stops on this cruise are Abu Dhabi, Khasab, Muscat, Doha and finally Dubai again. With Youtube videos, pictures and descriptions there is some information about the planned stations.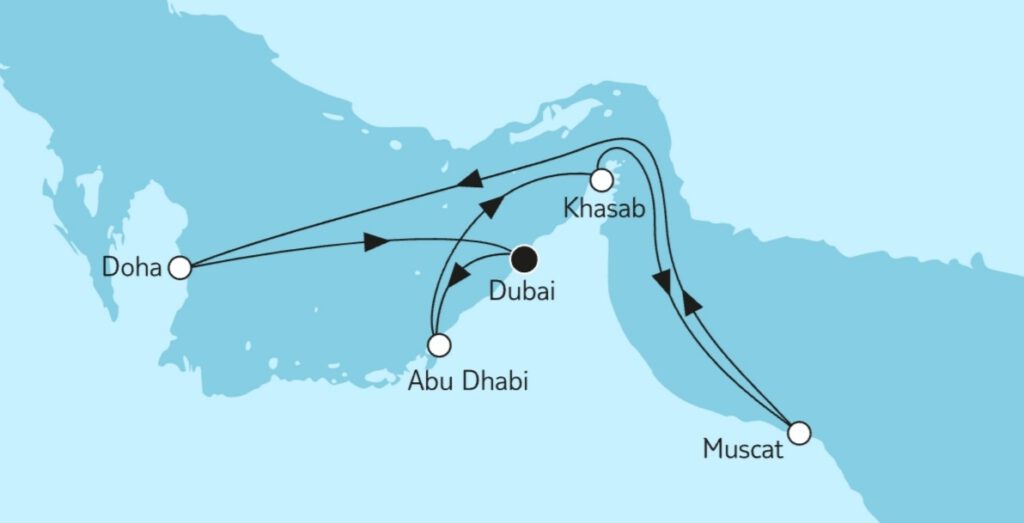 The live tracker of "Mein Schiff 6":
---
---
---
Easy to get around: transport in Dubai
The extensive road and public transport network takes you through the emirate on all routes. A cheap and often the fastest way to explore the city is Dubai's Metro: The state-of-the-art trains head for a variety of central points in Dubai and connect the city with the airport – fully automatically and without a driver. The approximately 75-kilometer route network consists of a red and a green line. 
Further details: Transport in Dubai: taxis, metro, tram and Co.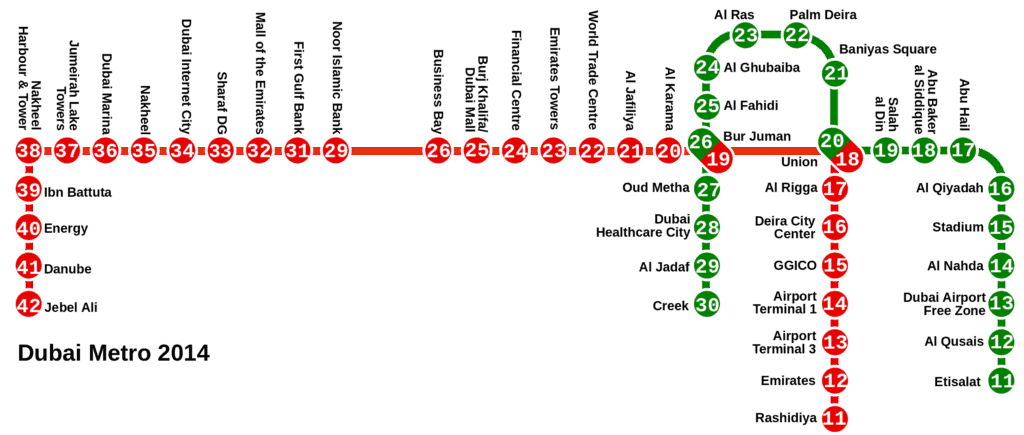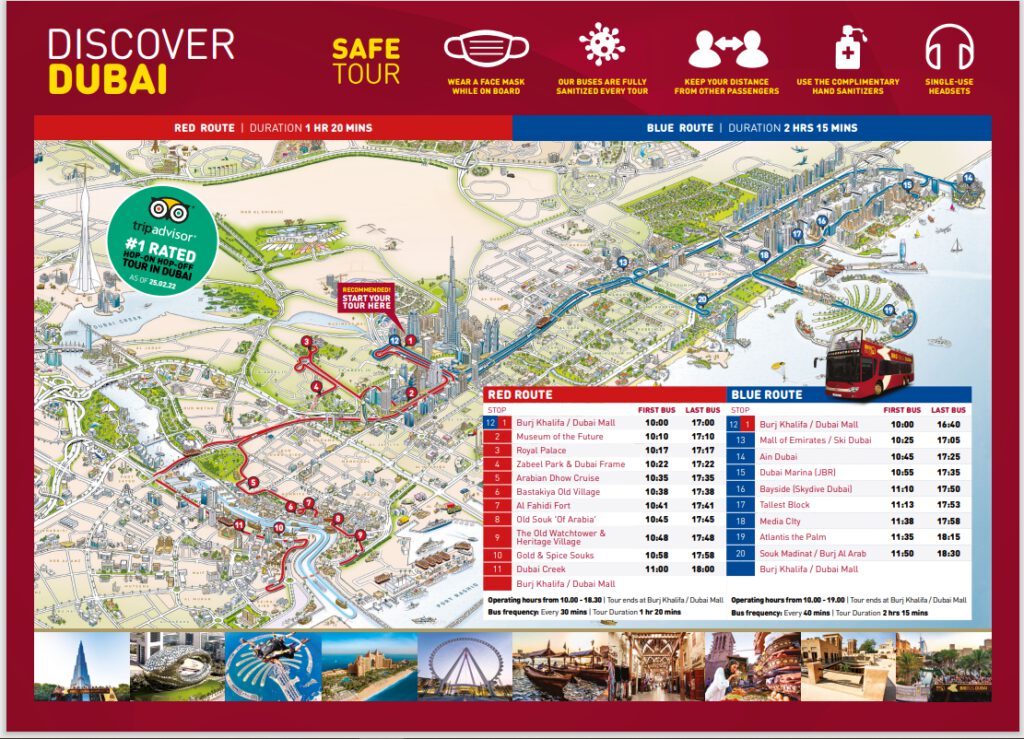 ---
---
---
---
---
---
---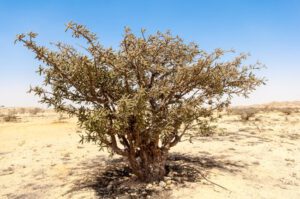 In the vicinity of Muscat the frankincense tree thrives (frankincense = Frankinsence engl.). Anyone who sees an incense tree for the first time will hardly get the idea that this inconspicuous tree provides such a valuable raw material.
The true treasure flows invisible to the eye inside the tree: the resin. It used to bring Muscat a flourishing trade and associated great wealth. If you scratch the trunks and branches of the trees, the rubber resin comes to light. At the beginning still thick and milky-white, this liquid dries under the burning sun and forms dried resin pearls.
Frankincense is used for spiritual and ceremonial purposes, but also in the medical field. Frankincense is said to have a number of positive properties. The ingredients are said to fight inflammation in the body and relieve joint pain by causing less pain in inflammatory areas.
When smoked, frankincense develops a very intense, heavy fragrance with a lemon note.
---
---
---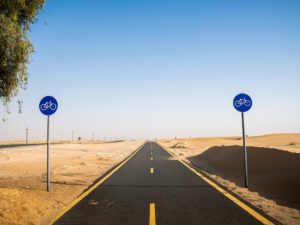 Can Dubai, Abu Dhabi, Khasab, Muscat and Doha be explored by bike? Cycling in Dubai – is that a good idea in the middle of the desert? There should be an excellently developed cycle path, but that hardly makes things any less sporty.
We are already very excited and will report.
---
Further information: Dubai Infoguide
Pearls of the Mediterranean Cruise with "AidaBlu" (Jan 2022)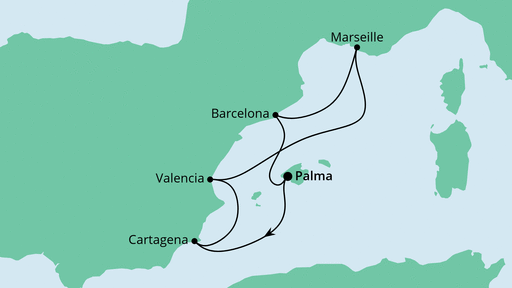 ---
---
---
AIDACOSMA
---
---